HOW TO PLAY ONLINE ROULETTE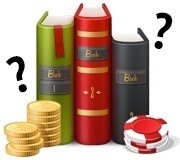 Online roulette rules in 2023 are pretty simple: you place a bet on the number - or the color - of the slot where the ball lands, the wheel is spun, and you collect your winnings - if any.
The casino is represented by a dealer - known as a croupier - who spins the wheel and controls the chips and payouts. On the web, the computer will do this for you in super-quick time, or a real-life croupier will perform the duties via a webcam in Live Dealer Roulette. In a land-based casino players buy unique colored chips from the dealer which only you can play with. This avoids confusion and mixing up your chips with other players' ones.
When you play in a top land-based casino, many players are competing at the table at the same time against the house. Online, however, there's no jostling for space - just get comfortable in front of the computer and away you go.
There's no real skill for those wanting to learn to play roulette online besides knowing which bets you should avoid. But if you want to learn to play roulette online, there are a few key tips you will need to know. Let's take a look at some basic online roulette rules in 2023.
The Rules of Roulette Online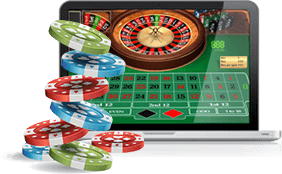 When players discover online roulette, they never really stop playing. It's no wonder - the game is so easy to pick up you will be gambling in no time.
Under the rules of roulette, at the start of the game you place a wager on a number or a group of numbers you think the ball will land on.
Once everyone has placed their bets, the wheel will start spinning and the ball is released. You will be allowed to place bets until the croupier calls, 'No More Bets.' Once the wheel stops spinning, the winning number and color will be displayed and winning bets are paid out immediately and all losing bets cleared away.
Online Roulette Rules: Betting & Payouts
There are 11 possible bets when playing roulette, each one coming with its own odds and payout. The more statistically unlikely the bet, the higher the odds, so a 'straight-up' bet on a single number pays 35-1 while a more common bet on Red or Black pays even-money:
Online Roulette Rules: The Inside Bets
All bets on a single number only, called a 'straight-up bet', pay 35-to-1.

All two-number bets, called Split bets, pay 17-to-1.

All three-number bets, called Street bets, pay 11-to-1.

All four-number bets, called Corner bets, pay 8-to-1.

The five-numbers bet (in American Roulette: 0, 00, 1, 2, 3) pays 6-to-1.

All six-number 'Line' bets pay 5-to-1.
Online Roulette Rules: The Outside Bets
Bets on the outside dozens or columns pay 2-to-1.

The outside bets like Red/Black or Odd/Even pay even-money, 1-to-1.
It's clear from the above list that when learning how to play online roulette the best value for your gambling dollar comes with bets that are as close to 1-to-1 as possible: outside dozens and even-money bets.
Classic Online Roulette Versions
You'll find two basic types of the game in great casinos on the web: European and American. The only difference in the online roulette rules (besides some optional wagers available for both) is the number of slots on the betting surface and the wheel itself.
European Roulette vs. American Roulette
The European Roulette wheel has 37 slots for 36 different numbers and a single zero (0) space. American Roulette wheels have two zero spaces, meaning they have 38 slots for the ball to land in. That means the European game has better odds than the American game. As you will see below the additional zero drastically changes the house advantage.
Multi-Ball and Multi-Table
Learning how to play online roulette is also about learning exciting new gaming variants you can only find on-line. Multi-Ball Roulette features a wheel with three balls dropped into it, giving you three chances to win. The payouts tend to be lower (your bets are divided by three, remember) but wins can be a little more regular.
And Multi-Table Roulette sees you bet the same numbers across multiple tables at the same time. Obviously the outlay is greater but with 7 or 8 tables to play on it means your playing volume is always kept high.
Roulette Online Rules: The House Edge
When you discover how to play online roulette the biggest thing to consider is the house edge.
Since there are two distinct wheels the game is played on, as well as many rule variations to consider, the casino's edge depends on the type of game you're playing.
European Roulette wheels with just one zero space offer a house edge of 2.7%. American Roulette wheels, meanwhile, offer worse odds by adding a single zero space, giving the casino an edge of 5.26% on all but the five-number bet, which gives the casino a 7.89% edge. Smart gamblers avoid the five-number bet because of the advantage it gives the casino.
However, if you find a French single-zero Roulette gambling game online offering a rule called 'En Prison,' (an insurance against a losing 0 bet) the casino's edge is just 1.35%. This is slightly better than the house edge in blackjack when played with perfect strategy.
The 'En Prison' roulette online rules apply to even-money bets only. In this game, players can choose to take back half their bet or leave the bet "in prison" for another spin. If you leave the bet in prison and the next spin is another zero space, you end up losing your entire bet. If you have the option of playing at a table with an 'en prison' rule in place, you should take it, since this rule decreases the house edge to 1.35%.
One of the other rules of roulette is 'Surrender' and is available at some American Roulette games. This rule also applies to losing even-money bets and allows you to keep part of your wager if you lose if the ball lands in the zero slot. 'Surrender' decreases the casino's edge to 2.63%.
Now Put The Rules of Roulette to Good Use
Now you know how to play online roulette put your rules of roulette knowledge to good use and get a top welcome bonus.
Sign up to one of our great recommended betting sites and you can earn an exclusive real-money bonus. We compare dozens of top roulette rooms to find you the best deals in 2023. Learn to play roulette online and learn to win lots of lovely moolah too!